For your home's exterior, you have a variety of alternatives when it comes to selecting outdoor tiles. These include pavers and masonry tile designs, as well as stone tiles, plastic tiles, and hardwood tile designs. Some individuals like the basic appearance of concrete, which is also available. If you are evaluating your alternatives, you will want to check these purchasing suggestions to assist you in determining which tiles would be the most appropriate for your requirements.
Do you rent or lease your home? If so, what kind of lease or rent do you have?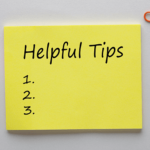 If you rent or lease your home, your landlord may not allow you to install new outside tiles unless they give you written permission beforehand. Furthermore, if you decide to relocate, you will have updated the house or apartment for the landlord at your expense.
Our detachable hardwood or plastic tiles are the most suitable for usage as outdoor tiles. These will not break your lease agreement since they do not need any screws, glues, or nails to be used during the installation process.
Do you desire the freedom to develop your own designs and patterns?
Various paving stones, stone tiles, plastic tiles, and hardwood tiles are available in a variety of colors and finishes. Embrace and express your inner artistry by creating a design and pattern that is unique to you.
What is your financial situation?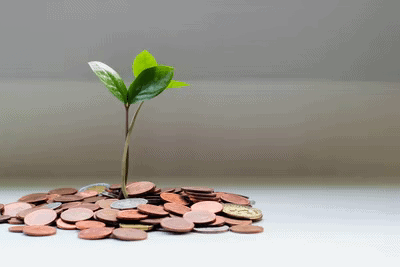 Depending on the materials you choose to use, the cost of installing outdoor tiles might rapidly mount up. It is a good idea to set aside a budget for how much money you want to put into this project in advance. A few dollars per square foot for low-end tiles, to upwards of $50 or more for high-end tiles, may be spent on tile installation.
Do you already have a concrete patio or pathways that are in good condition?
Installing some kinds of tiles on top of an existing concrete patio or walkway might be prohibitively costly if you already have a concrete patio or walkway. However, our plastic and hardwood tiles are meant to be laid directly over concrete, allowing you to create a beautiful new patio in a short amount of time. You can read about the5 Best tapware that will transform your home by visiting http://bathladirect.com/5-best-tapware-that-will-transform-your-home/
What sorts of weather conditions will the tiles be subjected to?
Certain varieties of tiles are not well-suited to temperatures below freezing and the ensuing freeze-thaw cycles that occur under these conditions. If you want to keep broken tiles from freezing, you should seek ones that do not retain water and have good drainage capabilities.
How much light does the patio receive?
The use of dark-colored tiles on a patio that is exposed to direct sunlight for most of the day might result in heat absorption, which would make the tiles very hot. If the patio is not exposed to direct sunlight during the day, dark-colored tiles would be a good choice for the flooring.
How difficult is it to lay the tiles?
Certain tiles need the use of additional materials during their installation. Additionally, there may be mandatory preparation work that must be undertaken prior. No extra supplies are required when using our plastic and hardwood tiles since they need minimum preparation.
Other suggestions to think about
When purchasing outdoor tiles, it is essential to maintain control of the situation and avoid being overwhelmed by the vast array of options available. Keep track of your criteria and filter out the non-essentials according to those requirements. You may use the information in the following section to assist you in selecting the outdoor tiles that are right for you.
Tips for Purchasing Outdoor Tiles: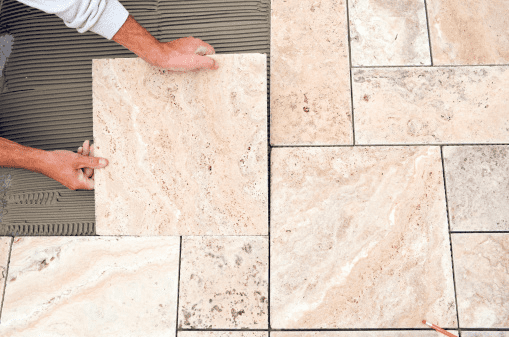 1. Pay Attention to Your Surroundings
While keeping up with the latest trends is important for creating an aesthetically pleasing environment, if you choose outdoor tiles that are not suitable for your surroundings' weather, temperature, or soil, your investment will not survive long. Select outdoor tiles made of materials that will not conflict with the elements that cannot be changed.
Consider the following scenario: if you live in a cooler climate, having outside tiles that radiate heat would be preferable. The amount of light that your outdoor space gets should be taken into consideration when purchasing outdoor tiles. The discoloration caused by sunshine exposure is not aesthetically pleasing.
2. Develop a strategy for achieving your goals.
Don't just throw money upon patio tiles that you won't use or won't be able to utilize to their full potential. Make a strategy from the beginning on the patterns and design placements you'll be using with which sorts of tiles in order to prevent this situation from occurring later.
3. The Texture of the Tiles
Make certain that you get outdoor tiles that are slip-resistant and anti-frost. It is essential to take these aspects into consideration for the sake of safety. Checking the tile texture is crucial in this situation. In contrast to interior tiles, outdoor tiles cannot be smooth and shiny, as is the case with indoor tiles. These must-have a tiny ridge to them in order to provide grip and lessen the chance of falling. You can read about How to Clean Laminate Floors by clicking here.
4. Sturdiness and long-term performance
Outdoor tiles may have to withstand and endure unfavorable weather conditions that might cause the tiles to get damaged or deteriorate. As a result of such occurrences, you should get outdoor tiles that are durable and sturdy in order to withstand the test of time. Extreme weather conditions should not cause them to scrape, break, or otherwise harm their surfaces and materials.
5. Be Conscious of Your Budget Seeing beautiful tiles may persuade you to purchase them even if they are on the more expensive side. When purchasing outdoor tiles, it is important to bear in mind that aesthetics are only as good as the materials used to create them. You do not want to look back on your decision to purchase the incorrect tiles and be disappointed.
6. Select the tile based on its intended use.
Distinct situations will need the use of tiles with different characteristics. Before you purchase an outdoor tile, determine which style of tile will be most appropriate for the region in question. The kind of tiles that will be required for the pool, patio, deck areas, and flooring will vary from one another.
7. Keep Your Individuality in Mind
You must make certain that your own style is not lost among the many different types of tiles that you utilize. Make certain that the outdoor tiles you purchase are in sync with the other structures and furniture arrangements in your outside space before purchasing them. Choose colors and patterns that are pleasing to you, regardless of what others tell you to choose. The outdoors should not seem to be a complete departure from the inside designs.
8. Bringing it all together
When purchasing outdoor tiles, keep in mind the kind of finish you want for them as well as their size. There are a variety of alternatives available, including decking and carpet tiles, wood-finish tiles, interlocking plastic tiles, and rubber finish tiles, to name a few.
Maintaining a clean and sparkling bathroom does not have to be a daunting task, and you do not have to rely on expensive cleaning products to keep dirt and grime at bay; there are various less expensive and natural tapware choices accessible in the kitchen cabinet. Adhere to our bathroom cleaning suggestions and you'll have gleaming results in no time.
We understand how challenging it may be to maintain the beauty of your new bathroom, and the majority of us despise cleaning. As a consequence, we've created this helpful tapware cleaning and maintenance guide to assist you in maintaining the beauty of your bathroom for years to come.
Cleaning all bathroom objects on a regular basis is critical to preventing the formation of limescale, dirt, and grime.
If you've just moved into a new house, you may have seen little areas of rust at the foot of the bath; these were most likely created by iron deposits on the tapware from the new water supply pipe. Remove the stains with a gentle cleanser; they should not recur unless the source of water remains contaminated.
Elimination of limescale
Limescale may be eliminated using a mild lemon juice solution or a vinegar and water solution in a 50:50 ratio. Allow about 5 minutes for the vinegar and water solution to rest before washing with warm water. Check out for Protected Terrazzo Floors Last a Lifetime.